How to Reinvest in Your Community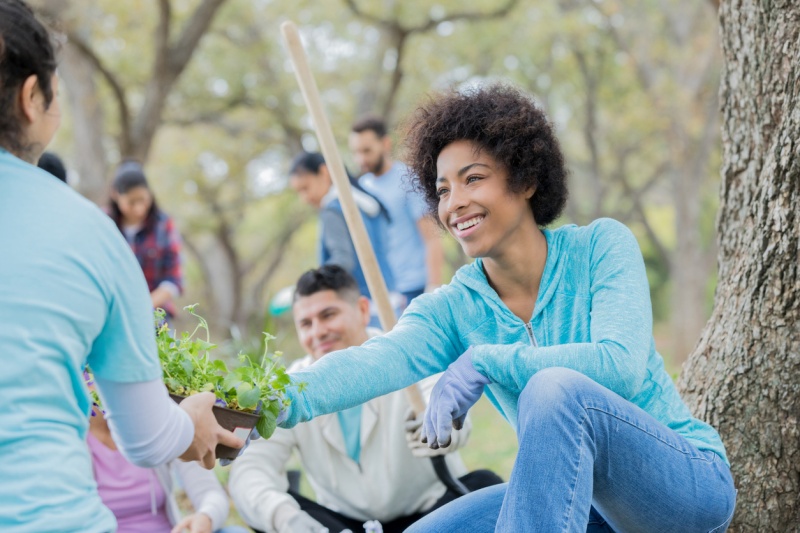 While you probably put a lot of time and money into caring for your home, what sort of investment are you making in the larger extension of your home—your community?
According to Quint Studer, author of "Building a Vibrant Community: How Citizen-Powered Change Is Reshaping America" and founder of the Studer Community Institute in Pensacola, Fla., there are some easy and inexpensive ways to care for your community, such as the following:
Celebrate "bright spots." Shine a spotlight on what your community does best. Take to social media and tweet, post or share your gratitude for attributes like your charming downtown, your high-performing school system, your voter turnouts, or your great location near the beach or in the mountains. Focus on what's right about your community instead of griping about what's wrong.
Fix what's broken before building new stuff. Most towns spend a lot of time hyping new construction, but there's a lot to be said for repairing or refurbishing what's already there. According to Studer, it's better to make small, incremental investments over time instead of constantly taking a (risky, expensive, and maybe controversial) "big project" approach.
Look to create a good first impression. Take a look at what visitors will see first when they arrive in your town and make sure it's something that makes them feel as though they've arrived someplace special. According to Studer, what people see is a big part of creating that "sense of place" that makes people proud to be a citizen.
Keep it clean and green. Keeping your town clean and attractive, along with planting a few trees and flowers, contributes much to its overall atmosphere. Creating cleaner, greener communities is reported to lower crime rates, and certainly helps boost property values, attract more businesses and create loyal citizens.
So, get involved in improving your community—your home at large—and reap the benefits for many years to come.
Reprinted with permission from RISMedia. ©2019. All rights reserved.
---
Also in This Issue: