How to Keep Your Shower Clean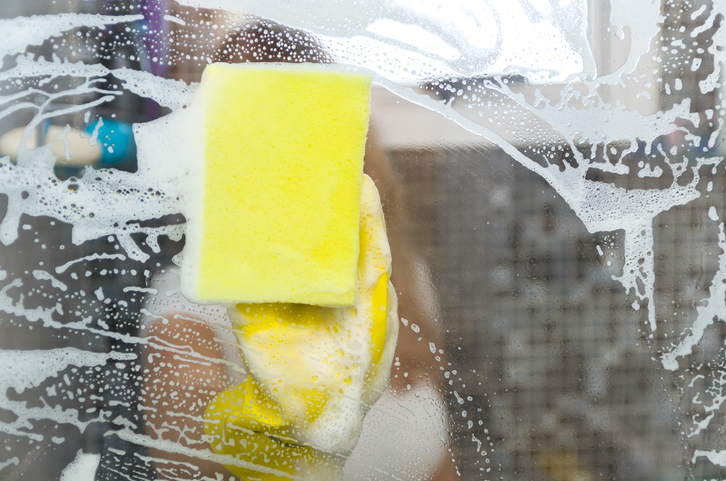 It's impossible to feel clean if you're showering in a dirty shower. But considering how damp our showers can be on the regular, it's hard to keep them clean, especially if you have several people using the same shower daily. Below are some helpful suggestions.
Spray with vinegar daily. Keep a spray bottle of water and vinegar in your shower. After your daily rinse, spritz the mixture over the surfaces of your shower to nix bacteria.
Snag a squeegee. A rubber squeegee—not unlike the ones you use to clean your car windshield—can help keep excess moisture from creating mold on your walls or shower door. Simply hang one on a suction hook and squeegee down the surfaces of your shower when you're done.
Shake your curtain. After your shower, shake your curtain to get rid of excess moisture that can lead to mold.
Wash your curtain. Black mold clinging to your shower curtain is unsightly, and grimy. Every other week, throw your shower curtain in the wash with your towels, then hang it up to dry.
Utilize your fan. If you have a built-in fan in your bathroom, use it! It's a top trick for minimizing mold. Turn it on while you shower, and leave it on for 15 minutes post-shower to get rid of moisture.
By Zoe Eisenberg. Reprinted with permission from RISMedia. ©2019. All rights reserved.
---
Also in This Issue: