Middletown Office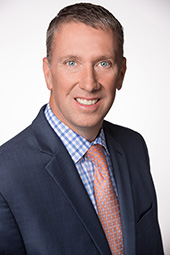 David Watlington
Middletown Office Sales Manager
4417 Summit Bridge Rd., Middletown, DE 19709
Phone:
302-753-8124
Toll-free:
800-735-2300
Email Me
My Philosophy
"Attracting and retaining top talent in the real estate industry is crucial. I am committed to nurturing the success of newly licensed agents by offering comprehensive training and unwavering support. Our dedication to agent development has earned us the esteemed recognition of being voted one of the best places to work in Delaware. Join our team and unlock your full potential in a thriving environment where growth and support are paramount."
About Me
Meet Dave Watlington, the sales manager of the Middletown office, with over 20 years of experience in the industry. Dave is a licensed broker in Delaware and is also a residential sales associate in Maryland and Pennsylvania. As manager, he assists with Successful Start, our new agent training program, as well as agent education in the Elkton, Newark, and Middletown offices.
After graduating from the University of Delaware, Dave entered the banking industry, first as a Unit Specialist then later an Operations Manager. In 2003, Dave joined Patterson-Schwartz Real Estate as a sales associate before rising to become the assistant sales manager and director of training for the Newark office in 2007. While in that role, he focused on ensuring each newly licensed agent's transition to real estate sales would be an easy one.
In 2015, Dave became the manager of the Middletown office. His professionalism, dedication, and expertise have earned him a stellar reputation among not only his clients but also those in the real estate industry. Whether you are a new or experienced agent, you can count on Dave to be a knowledgeable, authentic, patient, and attentive manager. You can count on Dave to go above and beyond to ensure your success in real estate.