Patterson-Schwartz Agent Profile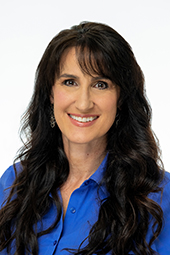 Kat Pigliacampi
Kat Pigliacampi Team

Greenville Office
How Can Kat Help You?

---
About Kat Pigliacampi
I have been a licensed real estate agent in Delaware and Pennsylvania since 1992. I recently obtained a Maryland license so the team can seamlessly offer our services across the tri-state region.
A lifelong resident of the area, I have completed over $42 million in sales over the years — everything from small investment properties to high-end luxury properties. I represented a custom home builder for 10 years and also built my own custom home, so I possess a high level of knowledge with regard to construction materials and processes.
My team consists of two other dedicated, high-energy licensed agents who deliver the same high level of service as me. Putting our clients' needs first has always been the backbone of our business. Staying current on the changing market conditions, attention-to-detail, striving for excellence, and offering the best professional guidance possible is what sets us apart. We set the bar high for ourselves and work to bring our clients the results they desire in every transaction. With hundreds of satisfied clients over the past 31 years, our success is YOUR success.
What clients are saying about Kat Pigliacampi Team