Patterson-Schwartz Agent Profile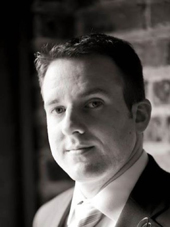 Brian Pomije

Property Management Office
How Can Brian Help You?

---
About Brian Pomije
My Philosophy

The reputation of Patterson-Schwartz has been built over many years by excellent agents, employees, and management. It is my duty to foster that reputation daily through honesty, integrity, and professionalism.
About Me
Born and raised in Wilmington, Delaware, my path to real estate began when I took a job as a contractor's assistant while still in high school. We repaired and maintained dozens of investment properties which led to jobs with additional contractors in the area. After learning homes inside and out, I polished my business skills in the corporate fields of banking (MBNA) and insurance (AIG).
I joined Patterson-Schwartz in 2003 as part of a top-producing team and became an independent agent in 2005. I joined our Property Management department in 2011 and found it to be an excellent fit based on my previous experience. I was fortunate enough to expand my role to the Director of Property Management and Relocation in 2015.
We have an amazing team and our business has grown by leaps and bounds over the years. We tackle new challenges on a daily basis and thrive on hard work!
What clients are saying