Patterson-Schwartz Agent Profile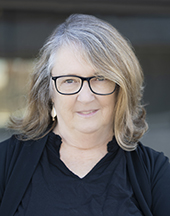 Marimar McNaughton

Dover Office
How Can Marimar Help You?

---
About Marimar McNaughton
Harnessing my talents as both a captivating book author and a visionary magazine editor, I've embarked on an exciting new chapter in real estate with Patterson-Schwartz. The way I see it, publishing is as ephemeral as opportunities in the real estate market. Stories can die on the vine before they are ever printed, just like listings can "come soon," or go pending and vanish in an instant.
In the publishing world, I'm an award-winning journalist — chasing down the facts, nailing the details. I'm a proven, deadline-driven leader who always delivers her A-game. You want someone like me leading your home search and closing your deals — it's all about timing.
Before diving into real estate, let's learn a little more about me and why I'm proud to call Delaware home!
More About Marimar
Q: Hobby or talent?
A: Socializing. Yep, I'm one of "those" people who like to start the conversation, then sit back and listen to see where it goes. For sure, half of socializing is talking; yet the other half is listening. It's more important for me to hear what you have to say when I ask: "What brings you in today?"
Q: What's it like growing up in the First State?
A: That's easy. Everything is The Best. Like, we grow The Best Peaches! We boast The Best Beaches!!
Q: What's your favorite state symbol?
A: The Fighting Blue Hen. Sure, it's extinct – yet, as a Delawarean born and reared, and UD bred, I feel connected to the bird. This bird thing also includes the Smyrna Eagle, mascot of my hometown high school.
Q: Favorite backroad?
A: Route 9 north of Kitts Hummock heading through Little Creek toward Leipsic in September. Mimosa trees rarely thrive this far north. Fringed with fields filled with feed corn in tassel, the landscape is so ripe, I scarcely recognize where I am exactly, even though this is "home."
Q: Fresh food?
A: Succulent soft-shell crabs sautéed and lightly seasoned with Old Bay over a bed of succotash made with freshly shucked Silver Queen corn and tender baby pole beans served with slabs of Big Boy tomato slices with sea salt and a few grinds of black pepper.
Q: Spare time?
A: What spare time? I volunteer with the Friends of Belmont Hall in Smyrna to preserve the grounds and historic home now 250 years old; and I serve on a Dover Century Club Committee that supports the Dover Air Force Base Fisher House for Families of the Fallen.
Now that you have a glimpse into who I am, I'm eager to learn more about you! Let's connect today so I can understand your real estate needs. Just as I meticulously crafted stories and led teams to meet strict deadlines, I am ready to apply the same dedication and precision to your home search and closing process. Your future starts now, and I'm here to help you make it happen!
What clients are saying