Patterson-Schwartz Agent Profile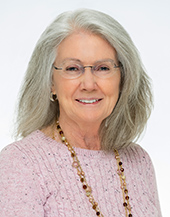 MaryAnne Smith
The Lori Davis Team

Newark Office
Languages:
American Sign Language
How Can MaryAnne Help You?

---
About MaryAnne Smith
Would you buy your home sight unseen? My husband and I did… and I can't say it worked out in our favor, but it spurred me to pursue the real estate career I'd always been interested in! Helping you find what you need and want in a home is so satisfying. Watching your eyes light up when you see the home of your dreams is a wish come true!
For many, buying or selling real estate is often a whole new world with surprises, challenges, and ups and downs. You need a guide who can easily explain what to expect and provide advice. With 40 years as a teacher of hearing-impaired children, I honed my unending patience, tenacity, strong organization skills, and an ability to work with anyone. (And while I can use American Sign Language, I would not consider myself fluent.) You can count on me to be professional, astute, and steadfast while also being affable and inspiring.
Along with raising our own two sons, who now have families of their own, my husband and I breed and show White West Highland Terriers. We've since hired a handler to take over the showing of our champion dogs. When our dogs are home with us, they can lie around and snooze their afternoons away.
In our spare time, we work out at the gym and I occasionally make handmade quilts for friends and family. When we lived in Arizona, I was in a quilting club that made quilts for children and adults battling cancer. It was a very rewarding experience.
As a member of the Lori Davis Team, I absolutely love looking at homes and being there for my real estate clients as I did my students. Working with me is a true partnership where I bring everything learned from teaching, and my personal life, into my real estate experiences. Reach out to me today so your purchase or sale works out in your favor!
What clients are saying about The Lori Davis Team