Patterson-Schwartz Agent Profile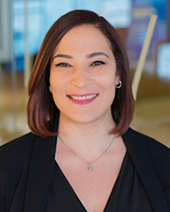 Patrice Vega

Greenville Office
How Can Patrice Help You?

---
About Patrice Vega
Born and raised in Atlantic County, New Jersey, I've been surrounded by the construction industry for decades. Through the hard work of many family members, I've had a first-hand view of watching homes built from conception, remodel, and redesign and love every part of the process. I decided to pursue a career in real estate after the purchase of my very first home. I enjoyed the process of searching for the perfect home so much and didn't want the journey to end after closing. This was the perfect opportunity to close the gap, live my passion, and become the first family real estate agent!
My husband, Al, and I relocated to New Castle County, Delaware in 2014 with our two canine children, Mischka and Chica. Since then we've enjoyed navigating the First State's beautiful parks, beaches, and dining at some of our favorite restaurants.
Prior to (and during) my career in real estate, I worked for the world's largest hospitality company for the last 15 years, Marriott International, as a Corporate HR Compliance Manager. This experience has afforded me the ability to work with associates from all over the world, with many diverse backgrounds and needs. I'm also a graduate of Delaware's very own Goldey-Beacom College and hold a bachelor's degree in Organizational Psychology. My educational background requires me to be an active listener to understand the problems that organizations or individuals face and utilize critical problem-solving skills to resolve challenges. Additionally, I am a United States Air Force Veteran ~ hoorah! Working in an ever-changing environment with high attention to detail was essential in my success in the military.
Outside of my business profession and real estate, I'm passionate about traveling to new places, learning new things, and making fun memories. I enjoy quality time with family, hosting gatherings as often as possible, and watching those addictive real estate shows on HGTV!
In three words, my friends and family would describe me as passionate, determined, and dedicated. I know because I asked (haha) and I would have to agree. I am immensely passionate about real estate. I'm dedicated to understanding the specific and unique needs of my clients and determined to helping my clients find "that perfect home".
The Air Force motto is known as "Aim High… Fly, Fight, Win" and I apply this to my method of practice in real estate. Choose me to sell your home and I will "aim high" to get you the full value of your home's worth. As your buyer's agent, I will "fight" for the best negotiated price and ultimately "win" the battle of finding you the perfect home.
What clients are saying