Patterson-Schwartz Agent Profile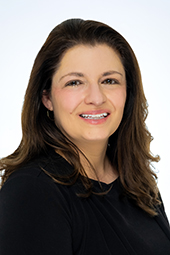 Julie Cicone

Middletown Office
How Can Julie Help You?

---
About Julie Cicone
Hello, I'm Julie Cicone, your dedicated and experienced Real Estate Professional specializing in the Delaware market. With a passion for real estate and an unwavering commitment to my clients, I'm here to make your property dreams a reality.
With over 7 years of invaluable experience in this crazy real estate industry, I have successfully facilitated the purchase and sale of countless properties. My track record speaks for itself, as I've consistently exceeded client expectations and have been recognized for my exceptional service and results.
Your satisfaction is my top priority. I take the time to truly understand your unique needs and goals, whether you're a first-time homebuyer, a seasoned investor, or looking to sell your property. By carefully listening to your desires and concerns, I ensure you receive personalized solutions tailored to your specific requirements. My commitment to transparent communication and brutal honesty ensures you're well-informed at every step of the process.
As a lifelong resident of Delaware, I possess an unparalleled knowledge of the local real estate market. From the trendiest neighborhoods to the hidden gems, I stay ahead of the curve on market trends, investment opportunities, and property values. This expertise enables me to provide invaluable insights and guide you towards making the best possible decisions.
Beyond my professional career, I enjoy spending time with my family and baking for those I care about. I believe that giving back to the community is essential, and I actively participate in local charitable initiatives such as the Delaware Food Bank. Building long-lasting relationships with my clients and becoming part of their journey then eventually their children's journey is truly rewarding for me.
If you're ready to embark on a successful real estate journey, I'm here to be your trusted guide. Let's connect today to discuss your unique goals and how I can help you achieve them. Contact me at (302) 379-3418 or julie.cicone@psre.com, and let's get started on finding your dream property or maximizing the value of your current investment.
Whether you're buying, selling, or investing in real estate, I am dedicated to providing you with a seamless and rewarding experience. Let's work together to unlock the potential of the Delaware market. I look forward to hearing from you soon!
What clients are saying