Patterson-Schwartz Agent Profile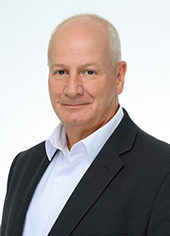 Gary Donahue
Lauri Brockson Group

Newark Office
How Can Gary Help You?

---
About Gary Donahue
50 Years!
Yes, I have been a resident of Delaware since 1971. What sets me apart from the rest is I have lived and worked in all three counties of Delaware.
My extensive knowledge and connections of the First State will make your buying and selling experience top-notch.
I've recently retired from the Telecom industry where I spent the last 15 years delivering innovative solutions and ensuring a superior customer experience. As a well-seasoned veteran in sales and customer focus, I am able to apply those same techniques to all of your real estate needs.
I will keep you informed with regular status updates, market knowledge and utilize the most advanced technology tools available.
At Patterson-Schwartz we take a team approach. We promise to provide a quality service with professional integrity and a "Platinum Customer Experience". I'm so confident you'll be absolutely pleased with the services I provide and so is Patterson-Schwartz, who will offer you our "No Risk" guarantee.
My enthusiasm and passion for helping others helps me connect with clients and provides them with the best service possible. My goal is to be your real estate agent for life, going beyond the sale.
What clients are saying about Lauri Brockson Group