Patterson-Schwartz Agent Profile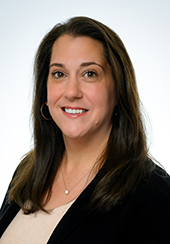 Donna O'Neill

Hockessin Office
How Can Donna Help You?

---
About Donna O'Neill
"Semper Fidelis" - The United States Marine Corp motto for "Always Faithful" - are the best words used to describe Donna O'Neill. She is an agent who is highly motivated and truly dedicated to listening to and understanding all of her clients' wants and needs.

Donna has been a resident of New Castle County for the past 22 years and has made Pike Creek her home. She is used to wearing many hats such as being a wife to a military veteran and police officer, a mom to two beautiful children and a small business owner. One of her main passions is advocating for children and adults with special needs and being actively involved in her community by volunteering at her local food bank and other charities.

With ten years' experience in running her own residential cleaning business, and managing several employees, she is no stranger to hard work. Donna is extremely organized and has excellent time management skills. Her can-do attitude and caring nature make it extremely easy to talk to Donna. She has excellent listening skills and truly cares about her clients' wants and needs. As a parent, she understands that schedules can change and is extremely flexible with her time.

Homeownership is a powerful thing and she understands the ups and downs that are associated with buying, selling or renting a home. She prides herself on having strong integrity and will guide you through the process truthfully and empathetically every step of the way.

When Donna is not working, she enjoys entertaining and spending time with her husband and children. She also has a love for animals, especially German Shepherds and Belgian Malinois and helps to train dogs with her husband every chance she gets.

If you want a truly wonderful real estate experience, then Donna O'Neill is your girl. She will put all of her time and efforts into making sure that all of your real estate needs are met and that you have an exceptional experience along the way. She will be beside you every step of the way. Start your journey today and call Donna!
What clients are saying