Patterson-Schwartz Agent Profile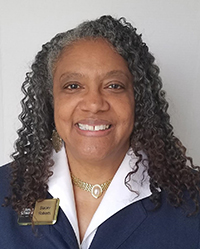 Stacey Roberts

Middletown Office
How Can Stacey Help You?

---
About Stacey Roberts
Stacey Roberts has built a solid foundation of clients in her community through her professionalism, attention to detail, and commitment to always putting her client's needs first. She keeps her clients informed every step of the way with the highest level of dedication, loyalty, and honesty.

Her approach is deeply analytical and she works hard to ensure clients are up to date on their home and/or their investment. She studied science & education at Clarion State University and received her Master of Education Degree from Cheyney State University. Being an educator for many years, she gained experience with listening to clients to understand what they want and need. Stacey focuses on educating families on financial literacy, building generational wealth, and is passionate about helping others achieve their right to homeownership.
In her free time, Stacey is an avid beekeeper, traveler, and gardener. She is also a dedicated wife & mother. Spending time together with her friends and family, as well as her dog Honey, is never something Stacey takes for granted. She is passionate about her work and loves enriching her community by connecting people with the right resources and opportunities to foster stable foundations for families to grow.
Let Stacey help you achieve your dream of owning a home!

BEE 🐝 a Homeowner
What clients are saying