Patterson-Schwartz Agent Profile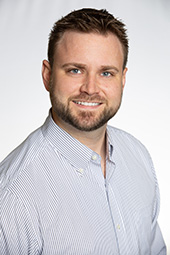 Matt Werline

Greenville Office
How Can Matt Help You?

---
About Matt Werline
Long before Matt obtained his "license to sell", he was raised by a REALTOR® and learned the business at a young age. Delaware has been his home for the last 22 years.

For close to a decade, Matt worked extremely hard in the fast-paced restaurant industry and quickly moved to general manager. He thrived in this hospitality role as it was his mission to create memorable visits for every customer as well as mastering the skill of turning undesirable outcomes into positive experiences. Matt truly is the definition of a "people person". His ability to lead and motivate, his sharp eye for detail, and his skills as a manager translate into success for his real estate clients.

Matt is also an experienced handyman that loves to educate his clients on the anatomy of a great home and all of the systems that make it run. He is well versed on how to improve a home's condition to command top dollar in any market.

With Matt as your real estate host, you can count on an outstanding experience!
What clients are saying