Patterson-Schwartz Agent Profile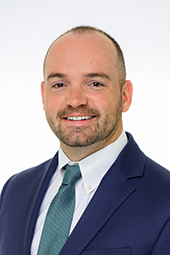 Liam O'Neill

Hockessin Office
How Can Liam Help You?

---
About Liam O'Neill
Raised in a "Real Estate Family", a passion for real estate was ignited in Liam at an early age. Liam is the oldest son of a real estate investor and interior designer, whom he has shadowed his entire life. Liam attended his first sheriff sale auction while in elementary school, and soon after starting assisting renovation crews for his father's company. While attending high school and college, Liam spent his summers, winter and spring breaks, and weekends assisting renovation crews and staging homes. This work not only instilled in Liam an unwavering passion for real estate, but also induced a strong work ethic that he now carries into his career as a real estate agent.
After graduating from Shepherd University, Liam receieved his real estate license. He is licensed in Delaware, Maryland, and Pennsylvania. Liam is known for his unique approach to helping buyers, sellers, and investors in their real estate needs. Liam's clients' properties have been featured on HGTV. Fueled by his standards of honesty, integrity, and commitment, Liam provided his clients with top-notch, unbeatable representation. 
While Liam loves real estate, his heart truly belongs to his beloved Philadelphia Eagles and Baltimore Orioles. An avid outdoorsman, you can find Liam fishing and duck hunting the Chesapeake Bay. Liam also enjoys country music and golf.
Liam is a supporter of the SeriousFun Children's Network and Relay for Life.
What clients are saying