Patterson-Schwartz Agent Profile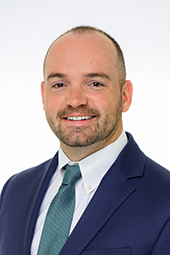 Liam O'Neill

Hockessin Office
How Can Liam Help You?

---
About Liam O'Neill
Raised in a "Real Estate Family", a passion for Real Estate was ignited in Liam at an early age. Liam is the oldest son of a real estate investor and an interior decorator. From attending his first Sheriff Sale at age seven, to assisting renovation crews since age 12, to the settlement table at age 18, to staging homes at 21, Liam has been raised to understand every aspect of real estate.

While Liam loves real estate, his heart truly belongs to his beloved Philadelphia Eagles. An avid outdoorsman, you can find Liam fishing and hunting the Chesapeake Bay.

Liam is a graduate of Shepherd University. Liam is a supporter of the SeriousFun Children's Network and Relay For Life.

Fueled by his standards of honesty, integrity, and commitment, Liam provides his clients with top-notch, unbeatable representation.
What clients are saying