Patterson-Schwartz Agent Profile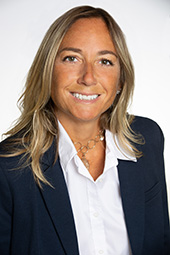 Jennifer Pipinos

Newark Office
How Can Jennifer Help You?

---
About Jennifer Pipinos
As a licensed REALTOR® in Delaware, Jennifer takes pride in assisting clients with all their real estate needs. Whether you are a current Delawarean, relocating to the First State, or looking to move, Jennifer will succeed in getting you to where you want to be.  
"Listening to the wants and needs of my clients is foremost. My goal is to guide and assist all my clients through the real estate process with as much ease as possible. My loyalty, determination, and resilience will bring my clients exactly what they are looking for." 
A native of Montgomery County, PA, and later a Wisconsin resident, Jennifer has lived the experience of relocating to Delaware. Newark has been her home for the last 20 years so you can rely on her local knowledge to find you the best home.
Jennifer is a wife and mom of two daughters. She enjoys time with friends and family, cooking, swimming, traveling, and adores animals. Jennifer graduated from Drexel University with a degree in Corporate Communications. Her work experience in Human Resources, Sales, and Recruiting makes her impeccably attuned to what you need and is down-to-earth, yet competitive, when it comes to buying and selling homes.
"Real estate is not just my job, it's my passion. Working hard for my clients to help them achieve their goals and ultimate happiness, helps reaffirm my love of real estate every time."
What clients are saying