Patterson-Schwartz Agent Profile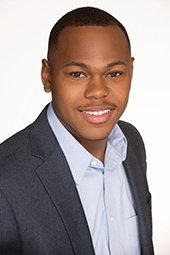 Daivyne Bailey

Middletown Office
How Can Daivyne Help You?

---
About Daivyne Bailey
Why Daivyne Bailey is right for you!
9 Years of Property Management experience:
Specialize in single-family rentals.
Manage overall tenant relations, including promoting tenant satisfaction.
Assist with inspection of vacant units to determine the needs for repairs and maintenance and arranged for outside personnel to perform repairs when necessary.
Update tenant and unit information to keep current in housing database.
Oversee and perform work for renovations and maintenance.
3 Years of Business Entrepreneurship experience:
Business Planning, Performance, & Projections - I can assist you in identifying your real estate goals and walk you through the steps to make them a reality.
Marketing - I identify the best methods and targets in marketing your home and analyze the effectiveness of our plan.
Financial Analysis - ROI is crucial for investors! I have experience building detailed projections to make a business profitable.
Through my background in property repair and management of rentals coupled with my business-centric education, I am equipped with the knowledge and skills to assist you with your real estate needs. Navigating the purchase or sale of real estate can be confusing and challenging. You need an ally who is knowledgeable, flexible, and can help you get to closing as smoothly as possible. That's me!
What clients are saying