Patterson-Schwartz Agent Profile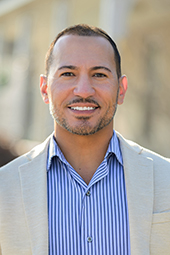 Juan Fuentes Jr.

Greenville Office
How Can Juan Help You?

---
About Juan Fuentes Jr.
There's a certain energy that fills the room when you meet Juan – it's a mix of charisma, passion, and an undeniable professional prowess. Whether you're a hopeful homeowner, a seller, or an ambitious agent, Juan's presence at the Patterson-Schwartz Greenville office has redefined real estate in New Castle County, DE and Chester County, PA.
Since his debut in 2015, Juan has been the bridge connecting countless buyers and sellers, ensuring every journey is painted with honesty, integrity, and his signature personal touch. But it's not just clients who benefit from Juan's unique approach. Agents, both new and seasoned, find a mentor in Juan, one who's driven by a genuine desire to elevate others, a trait cultivated during his impressive 15-year banking career. Starting as a part-time teller and swiftly climbing the ladder to management, Juan embodies the power of perseverance and mentorship.
This high-energy leader believes in more than just transactions. It's about forging lasting relationships, nurturing talent, and making meaningful impacts in the community. His affiliations, from Rotary International to Habitat for Humanity, echo his commitment to service.
As you navigate the world of real estate with Juan, you'll discover it's a journey where dreams take shape, careers soar, and communities thrive. Whether you're looking to find a dream home, sell a cherished property, or redefine your real estate career, Juan's charisma and expertise ensure you're in the best hands.
Ready to embark on a transformative real estate experience? With Juan by your side, every step becomes a stride towards your dream.
What clients are saying