Patterson-Schwartz Agent Profile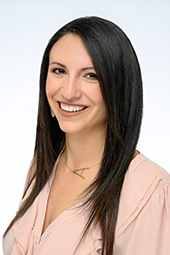 Angela Allen
The Angela Allen Group

Hockessin Office
How Can Angela Help You?

---
About Angela Allen
Angela Allen is passionate about guiding and educating her clients throughout the real estate transaction. As a full-time agent, she prides herself on being available to her clients when and how they need her. Her clients say she never stops.
"Angela Allen is the most easy-going, friendly and knowledgeable REALTOR® my husband and I have had the pleasure of working with. She kept us fully informed every step of the way. Her expertise of the local property market and genuine interest in our desires made both the selling and buying experience pleasurable. Angela was patient, attentive and offered sound advice during the entire process. We couldn't be happier with the quick sale of our home and the easy process of building our dream home. We've not only gained a family REALTOR®, but a true friend."
In her role as assistant manager, Angela enjoys working with new and experienced agents on growing their career and business through education, roundtables, and business planning. Recently celebrating her 10th year in the industry, she is proud to say that Patterson-Schwartz has been her only home throughout her career!
When she's not working, you can find her unwinding by boating on the Eastern Shore with her husband, children, and four dogs or working out on her Peloton!
No matter where in Delaware, Maryland, or Pennsylvania your real estate search leads you, Angela will be there to guide you through with experience and ease.
What clients are saying about The Angela Allen Group