Patterson-Schwartz Agent Profile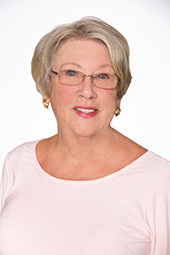 Gail Sawdon

Property Management Office
How Can Gail Help You?

---
About Gail Sawdon
In my 20 years of experience in property management, Patterson-Schwartz stands above the rest. I love working for a family-owned and operated company that is so committed to its customers and community.
My job as a property manager is to protect owners' assets and ensure that quality, responsible tenants are selected. Managing historical properties is my specialty. I am passionate about preserving and restoring historical homes with my clients at Winterthur and the National Park Service.
The relationships built through frequent one-on-one interactions with my clients are what keep me going! Working with clients in northern New Castle County, DE and nearby areas of PA means I am dual-licensed in Delaware and Pennsylvania. Before I was a property manager, I worked in commercial real estate.
When I am not working, my favorite pastime is spending time with and cooking for my family. I am blessed with two children, four grandchildren, and two grand dogs. I have lived in other states, but always came back to Delaware where I truly feel at home. 
What clients are saying