Patterson-Schwartz Agent Profile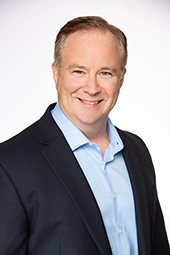 Mike Canning

Brandywine Office
How Can Mike Help You?

---
About Mike Canning
I began my work at Patterson-Schwartz over 30 years ago, right out of college!
My career started in the Relocation division, assisting transferring families, locating local and destination resources. I transitioned into sales, where I assisted homeowners, buyers, and renters with all their real estate needs. I was recognized multiple times as a top-producer and nationally within the top 5% of residential sales agents. This success came through a constant commitment to details and proactively preparing my clients for any contingency. In the middle of my career, I was hired by an employee relocation company, seeking the benefit of both my previous relocation and residential sales experience. In this work, I was able to assist relocating families with challenges and stress that comes with making new connections and acclimating to a new city.
I missed the excitement!
I returned to the work that gave me the most professional satisfaction.  Buying and selling real estate is a roller coaster ride. Uprooting and moving can be unsettling. I like adding order and preparation to the process.  Knowing where to start and what is needed each step of the way, eliminates confusion, stress and uncertainty. If I do my job right, my buyers and sellers will feel exhilarated at the end of the ride!
I am going to learn all about you and your interests.  So, to avoid any awkward silences in our conversations, here is some of my personal information:
·      Married - (Kelly), an amazing woman who even tolerates my early morning enthusiasm.
·      3 Sons - Through social engineering, we convinced each to go into fields that will benefit us (Law, Computer Science, and Accounting)
·      Local - I have lived in North Wilmington all my life and I am number 7 out 8 siblings.
·      Rituals – Early morning workouts, Sunday family dinners, Falling asleep to HGTV
·      Hard to believe - I don't drink caffeine (at all) and yet, still a morning person!
·      Blue Hen - UD Alum with a degree in Marketing and Business Management
·      Certifications – Broker Associate, Certified Relocation Professional (CRP) and Global Mobility Specialist (GMS)
·      Areas I Serve - Delaware and Pennsylvania, with a global network of connections
I am continually learning and enthusiastic about making everyone a real estate expert before they buy or sell
Give me a call today and let's get started!
What clients are saying