Patterson-Schwartz Agent Profile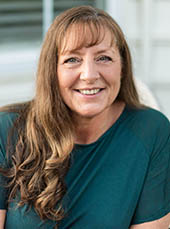 Shannon Smith

Dover Office
How Can Shannon Help You?

---
About Shannon Smith
My passion for making a difference in people's lives has always been a part of who I am, but real estate harnesses that desire into helping you with one of the biggest decisions of your life! You can count on me to listen, understand, and advocate for your needs. My background as a first responder/EMS requires that I provide the best possible care through quick thinking (often outside-the-box), triaging needs, listening to my patient, or holding their hand to reassure them. It's no different for my real estate clients.
As a Kent County, DE native, I am familiar with the farm life and how individualized your search can be depending on each animal or where you want to live. I'm there to walk you through all the nuances while taking your needs and wants into account.
Family is very important to me and I value the time I get to spend with mine. Spending time with my horse and in the barn or riding my Harley clears my mind for a fresh perspective. I just get to clear my mind and just be — no phones, no distractions… other than traffic. I also enjoy my fitness journey in kickboxing.If life gets too demanding, I can leave it all on the mat and start fresh the next day. Or if I choose a morning session, I can literally come out swinging that day to get you the best price on the home of your dreams!
Having a comfortable home can make a world of difference in how a family thrives and grows. I believe my passion for helping people, ability to find creative solutions, and persistence will result in an excellent outcome for you. Put your trust in me to find you the closest thing to a perfect home and call me today!
What clients are saying