Patterson-Schwartz Agent Profile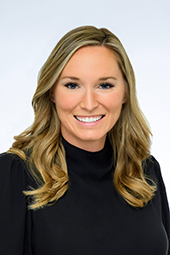 Amanda Gunther
The Angela Allen Group

Hockessin Office
How Can Amanda Help You?

---
About Amanda Gunther
After running a successful vacation rental company that she founded with her husband, Amanda felt a spark to continue her passion for real estate as a real estate agent. Her energetic approach to real estate and an eye for home restoration allows her to provide a high level of customer service to each and every client. Amanda understands that choosing the right home for you isn't always about physical aesthetics, but more about where you see yourself and your family growing roots. That's why Amanda takes great pride in going the extra mile to locate a home you've always wanted in the perfect area for your future. Amanda knows what makes each community unique and loves sharing that with her clients.
Amanda is a professional who provides a superior level of service and a personalized experience to meet each client's needs. Whether it be navigating the way for first-time home buyers, trying to score the perfect fixer-upper, or purchasing a dream vacation home, she has the knowledge, credentials, and grit required to help you find it! Amanda's fresh ideas and strategies help to sell houses quickly in an always changing market. She is diligent, responsive, and supportive of all her clients. Thinking outside of the box and exposing your home to the maximum amount of potential buyers is key!
Amanda was born and raised a Delaware girl who enjoys weekends at the drive on beach with her husband, children, and friends. Amanda spends her free time traveling the world and braving hiking routes throughout various national parks. She is passionate about being a mom first and foremost and can be seen on the sidelines cheering on her kids while they play sports. When she isn't helping her clients see the future in their spaces, she is DIY-ing her own home.
What clients are saying about The Angela Allen Group