Patterson-Schwartz Agent Profile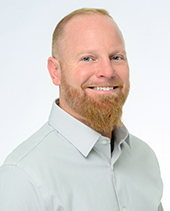 Asa McCune

Rehoboth Beach Office
How Can Asa Help You?

---
About Asa McCune
Asa's interest in real estate began during college when his first career selling roofing and building material took off and he was quickly promoted to store manager. As a Delaware native and a beach resident for over 15 years, Asa has a deep connection with the area. Not only has he had a local career, but he has also bartended in Delaware since 2001, mostly in Dewey Beach. He is extremely knowledgeably of the community and grateful for all of the relationships he continues to make!
Becoming a real estate agent allows Asa to combine his two favorite business components: people and places. With experience owning several investment properties in Delaware and in his favorite travel destination, Puerto Rico, Asa understands the buying and selling process. His experiences and marketing background have taught him the importance of being a strong communicator and paying attention to detail.
When Asa is not serving up orange crushes, you can find him on the beach with his rescue dog, Ru, or visiting his favorite restaurants. Sharing conversation about delicious food and drinks, travel, and bad jokes are his specialties.
Asa invites you to team up with him for your home buying and/or selling process. Keeping it smooth, simple, and fun — he looks forward to building a long-lasting relationship with you.
What clients are saying