Patterson-Schwartz Agent Profile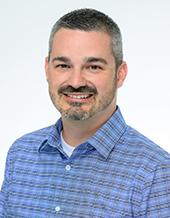 Shaun Gines

Brandywine Office
How Can Shaun Help You?

---
About Shaun Gines
Shaun Gines, a native Marylander, adopted Delaware as his home state while attending the University of Delaware. As a Blue Hen, Shaun quickly became a fan – it was Delaware where he chose to raise his family and it has been home for over 20 years.

While attending UD, Shaun's interests led to careers in banking and volunteer management. Most recently in his role with the American Cancer Society (ACS), Shaun worked with volunteers, donors, and businesses throughout the Delmarva Peninsula.

Problem solving and collaboration are second nature to Shaun. At ACS, community members and staff alike often looked to him for creative solutions. Shaun is an analytical listener, looking at the whole picture to find resolutions. Oftentimes, one's mind might jump ahead before understanding an entire scenario, such as the real reason for a planned move or relocation. Knowledge is power, and having the whole picture allows for the development of the best plans and road maps. Shaun's friendly approach, his experience and terrific communication skills, plus his ability to look outside the box lend well to his successful real estate business.

When he is not touring, preparing listings, or working on offers, Shaun enjoys spending time with his partner, Tim Carter, their seven kids, and two dogs. Life is certainly an adventure, and Shaun is ready to assist with your home buying or selling journey!
What clients are saying