Patterson-Schwartz Agent Profile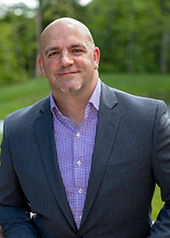 Michael Steinberg

Rehoboth Beach Office
How Can Michael Help You?

---
About Michael Steinberg
I was born and raised in Alexandria Virginia and grew up visiting the Delaware beaches on vacation with my family for most of my life. As a kid, we would stay at The Gold Leaf Hotel in Dewey Beach, enjoying the roof-top pool and walking across the road to the buffet at the Rusty Rudder. As our family grew, we started to rent larger places in area and eventually bought a family vacation spot of our own in Rehoboth. After spending more time in the area, we decided to take the plunge and make Lewes, Delaware our permanent home.
Relocating was a challenging process but very much worth it. My incredible wife of 10 years is a Nurse Practitioner working in the community mental health field and I spent 7 years in the Fairfax County Public School system as a Special Education History teacher. Our son, Miles, was 5 years old and daughter, Camille, 3 when we moved here, and I can say they were happy to trade the traffic and stress of northern Virginia for the sand and surf of coastal Delaware! Miles and Camille attend Love Creek Elementary and love going to the beach, playing soccer and hitting the neighborhood pool on hot summer days.
My interest and love for real estate started at a young age. A favorite family pastime was the Sunday drive spent looking and admiring the different neighborhoods and architecture of the Washington, DC area. I have been investing in real estate for the last 15 years and I am very much excited to bring that passion to my professional career as a real estate agent. I have been working with Patterson Schwartz since 2019 and can't imagine working for a more exceptional company. I pride myself on the highest level of client service and professionalism and look forward to
bringing my knowledge and expertise of the market to my local community.
Have a wonderful day and I look forward to hearing from you! 
What clients are saying