Patterson-Schwartz Agent Profile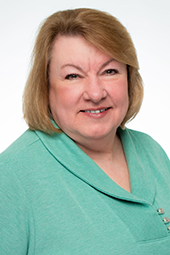 Kathy Hoffmann

Middletown Office
How Can Kathy Help You?

---
About Kathy Hoffmann
A "Southern Belle" living in DE? That's me, for 30+ years. My "southern mentality" gives me a source of strength, hospitality, and genuine love and caring of people. Having lived above and below the canal in New Castle, Newark, Townsend, and Smyrna enables me to enlighten you about the various areas of the state.
I would love to help you in all aspects in the discovery of finding you a new home. My in-depth background in banking, human resources, training and customer service will enable me to work with you through the entire process of transitioning you and your family into a new home.
In additional to being a REALTOR®, I love to ride my Harley, volunteer at Smyrna-Clayton Moose Lodge & American Legion Auxiliary, dance the night away, and sit calmly and read.
All you have to do is CALL ME!! I look forward to hearing from you!!
What clients are saying