Patterson-Schwartz Agent Profile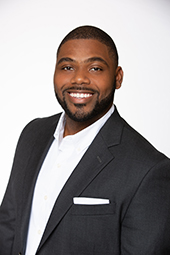 Antoine Tucker

Newark Office
How Can Antoine Help You?

---
About Antoine Tucker
Antoine Tucker was born in Brooklyn, New York and raised in Newark, DE. He is goal-oriented which motivates him to stay organized, focused, and on-task. He believes in building relationships first so prospective buyers, sellers, renters, and investors trust him with all things real estate.

Antoine works with his wife, Sara, as a team to combine skills, knowledge, and time to provide a better experience for their clients. His wife is also bilingual and speaks fluent Arabic. This provides a wider range of help for future clients. With a background in real estate investing, home renovation, and stock market day trading, Antoine has the analytical skills and practical knowledge to sort through the noise to give you advice on home trends, pricing, construction, and risk management. From his own experience as a home-buyer, Antoine knows the difficulties and stress of finding the perfect home.

Please call now and let Antoine focus all of his past experience and knowledge to make the search for your dream home as pleasant as possible.
What clients are saying