Patterson-Schwartz Agent Profile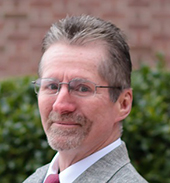 How Can Bill Help You?

---
About Bill Dilks
Each morning, I start the day with a smile on my face and ask, "Who can I help today?"
Every transaction and situation presents unique challenges. I relish applying the problem-solving skills I acquired during my 30 years in the computer software industry. Making the varied and complex accessible to all is a crucial skill when assisting real estate clients.
My real estate career began near Atlantic City, NJ and continued after I moved to Delaware. I thoroughly enjoy real estate and knowledge, so adding appraisal education to my arsenal in early 2019 was a natural fit. And I continue to pursue knowledge through experience, education, and by just doing… the best teachers of all. Plus, my experience maintaining my homes can help guide you as a buyer or seller.
I enjoy the outdoors. And I'm an active baseball umpire for youngsters, high school, and mens' leagues around the tri-state area. I average 6 to 8 games per week during the spring and fall, as well as other leagues and tournaments filling in the off-seasons. I love chasing folks around a ball field. 
Jazz organ is my first love and passion, being drawn to a Count Basie-styled approach at a young age. This path led me to the prestigious Berklee College of Music, and to later getting my degree in music. I traveled the country performing on cruise ships, in clubs, casinos, and in concerts on my own, with bands, and for Hammond Organ Company based out of Chicago. Now I'm fortunate to perform jazz around the Delaware Valley with some world-class musicians from time to time. And during the final weekend of Wilmington's own Clifford Brown Jazz Festival, I'm proud to lead the official "after-fest" jazz jams.
Activities over the years that I've enjoyed include coaching Little League, and as a Cub Scout den leader. In 2018, I ran for DE State Representative for my district (I did not unseat the incumbent). I'm also treasurer of my neighborhood civic association. Through all of this I found that the cliché really is true – you get back much more than you give!
My favorites are my children, all of whom I'm so very proud. I'm passionate about my music, umpiring, working out/lifting, golf, being out on the water, the beach, and fresh seafood. Yet, I still love a great steak with a great wine… Chateauneuf-du-Pape is a favorite.
Just know that I'm relentless in advocating for my clients.  How can I help you today?
What clients are saying