Patterson-Schwartz Agent Profile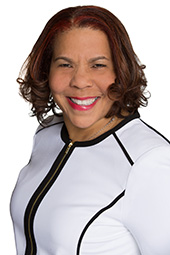 Colleen Johnson

Middletown Office
How Can Colleen Help You?

---
About Colleen Johnson
Colleen Johnson is a dedicated real estate professional with 20+ years of experience in executive recruiting, human resources, marketing management, and customer service industries. Colleen is determined to connect with the heartbeat of people who truly desire to find the home of their dreams.
She is qualified and trained to listen, locate, and deliver the very best beautiful home choices. She enjoys living in Bear, DE, where she spends time teaching Zumba and Tai Chi to bold seniors and special needs clients. Colleen and her husband, Chuck, are also ministers in their local church as they continue to serve the needs of others.
You can depend on Colleen to be hardworking, committed, and compassionate in being an excellent advocate and negotiator for all of her clients.
What clients are saying