Patterson-Schwartz Agent Profile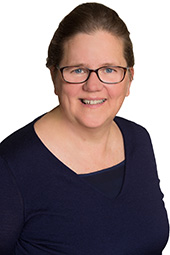 Joyce Schmeusser

Chesapeake City Office
How Can Joyce Help You?

---
About Joyce Schmeusser
I have worked around the real estate industry for many years in title searching for settlements, as a mortgage loan processor, and with property surveys, so I am intimately familiar with the real estate settlement process. I am aware of the details needed to get you to the settlement table and am ready to assist you each step of the way. You can trust me to be organized and efficient in handling sensitive details of your transaction.
Having raised my family in Cecil County for 35 years, I am vastly familiar with the community as it relates to the real estate transaction. I AM LOCAL!
Hiking in the great outdoors, like Fair Hill Nature Center is a great passion of mine. Sewing is another passion of mine, from creating home decor to custom-made clothing to quilting. My passion is family! I love being a mother and grandmom and want to help your family find the perfect home.
How can I help you?  Do you have a question about a location I can answer?
What clients are saying