Patterson-Schwartz Agent Profile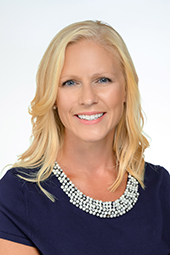 Georgie Penny

Rehoboth Beach Office
How Can Georgie Help You?

---
About Georgie Penny
About me...
I am a fresh face in the real estate world with a new perspective when it comes to any aspect of buying and selling. A fourth-generation Delaware beach resident, I was born and raised in Lewes and am an alumni of Cape Henlopen High School and University of Delaware (go BLUE HENS!).  My agricultural and technology education degree landed me a job teaching high school technology education. Although now a REALTOR®, teaching is still near and dear to my heart; whether it's substitute teaching, volunteering in local classrooms, teaching cooking classes for the Cape Carousel after-school program, or educating my clients on the buying and selling process (my number one goal!).
I am very tech-savvy, Google certified, and have extensive experience in graphic design, journalism, and photography - all of which help me reach clients far and wide in their home search or the marketing and selling their home.  I look forward to not only helping clients find the home of their dreams, but making sure they understand every step of the process along the way. My love and knowledge of the Delaware coastal region as well as a strong set of organizational and interpersonal skills allow me to connect with you and make your dreams of owning a home come true.
About the team...
We are your neighbors. #WeAreLocal
My knowledge of the area helps me determine the best price for a home. I love sharing my experiences and memories of the area with my clients and customers; they feel even more comfortable and excited about buying their perfect beach home and moving here.
I believe that the beach is not only a vacation destination, but a way of life.
"Life at the beach is different.
Time doesn't move hour to hour, but mood to moment.


We live by the currents, plan by the tides, and follow the sun." – Sandy Gingras

 
With a relaxed beach mentality, I would love to help you find your dream home to park your flip flops and anchor your heart. 
#WeAreLocal
What clients are saying