Patterson-Schwartz Agent Profile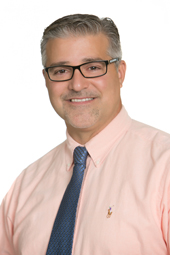 Max Rodriguez

Hockessin Office
How Can Max Help You?

---
About Max Rodriguez
I LOVE assisting people with their real estate needs... SELLING REAL ESTATE IS WHAT I DO!  With that said, my education is in the sciences, but my passion has always been sales and working with people.  I attended Brown University and received a Bachelor's of Science (B.Sc.) in Biomedical Engineering and a Doctorate (PhD) in Biophysics from the University of California.  Although this prior education is not real estate related, the experience, knowledge, and work ethic I have gained helps me confront the real estate market from a not so typical angle... logical, outside the box, and a numbers-centric sort of way.  This type of in-depth analysis of the real estate market has helped me be tremendously successful in getting my clients from contract to the settlement table.  I believe my way of thinking like a scientist sets me apart from the rest of the field.
My people skills have been a work-in-progress starting back to high school when I was involved in student government, through graduate school as President of the Student Council, and currently as a Realtor® in the positions of a Director of the New Castle County Board of Realtors®, Realtor® PAC Trustee, Chairman of the Public Policy Committee, and, last but not least, as PTA President for my children's elementary school. The two years I taught college juniors during my doctorate helps me today when I am educating buyers and sellers about real estate.  I feel that all my life experiences inside and outside of work, including my rigorous education, has shaped me towards being the best Realtor® I could be.  This education, however, is a never-ending undertaking, because the nature of real estate is always changing and no two transactions are ever the same.  
With the advancements in technology and social media, the real estate world has changed in dramatic ways.  Keeping up with these changes is crucial for the success of any Realtor®.  For these reasons, I stay on top of my real estate knowledge by continually attending various seminars and workshops in order to always be ahead of the curve and service my clients with the utmost professionalism, marketing skills, and knowledge of the local real estate market.  If you are looking to list, buy, or rent a home in the State of Delaware or Chester County, PA, please feel free to call me.  I am here to assist you whenever you are ready.
What clients are saying